Who We Are
From The Fields is an artisanal Northern California food company founded in 2010. We are dedicated to bringing you Certified Organic breakfast foods and snacks that taste delicious and give you clean energy to fuel your day.
✨ Functional Fuelling ✨ 
✨ Conscientiously Sourced ✨ 
✨ Certified Organic ✨ 
• Certified Organic
• GMO Free
• No Artificial Flavorings
• Vegan Options
• No Preservatives
• Gluten Free
• No Chemical Additives
• No Added Oils
• No Extruded Flakes
What Our Customers are Saying
"My favorite breakfast lately, From the Fields' Currant Rose Muesli with Frozen Raspberries, Apples, and Plain Yogurt, with a sprinkling of Coconut Sugar."
"It's been another busy day, but here's a view of this morning's breakfast. A delicious yogurt bowl using greek yogurt, apples, raw almond butter, honey, and From The Fields Organic Granola."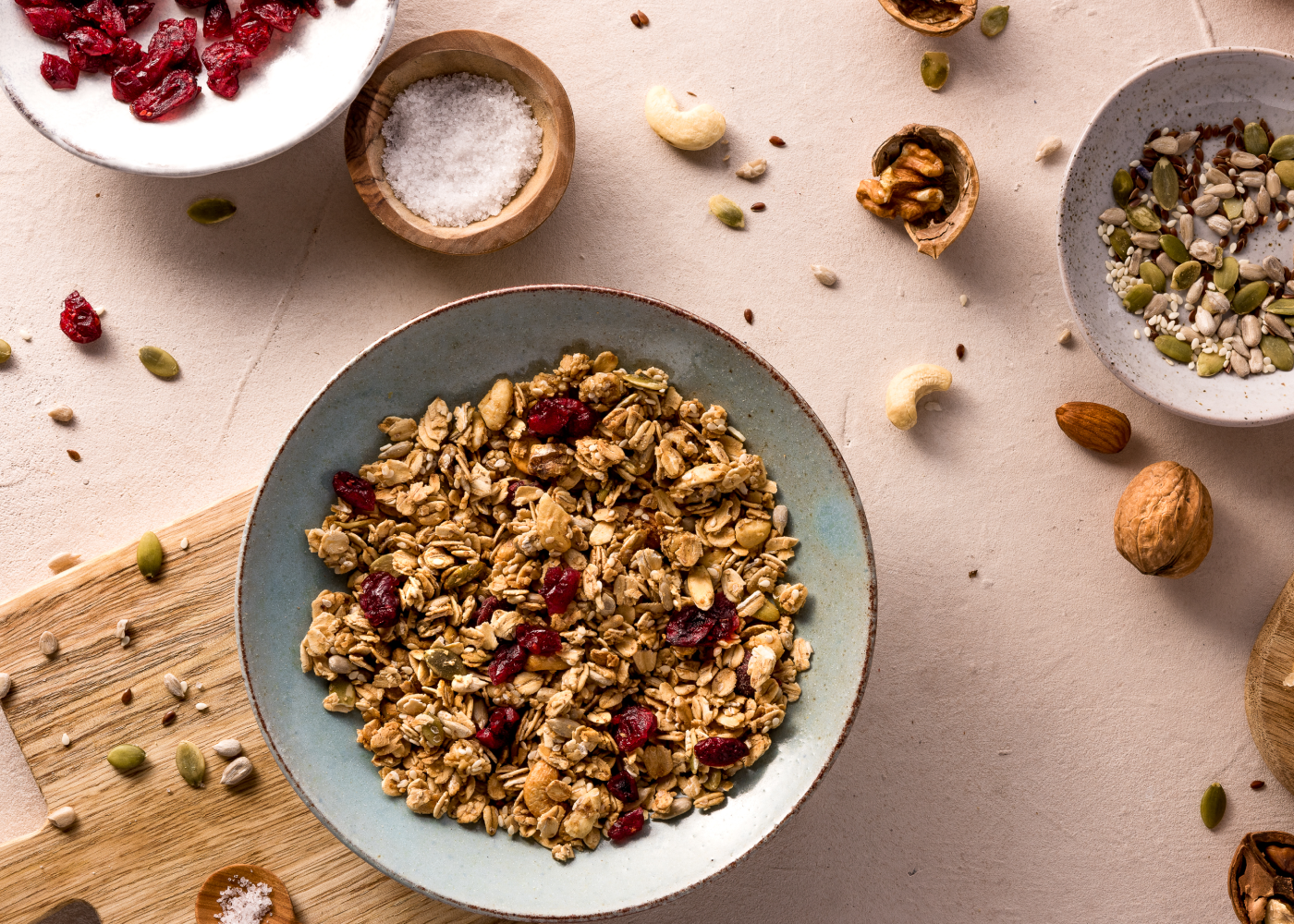 Welcome to our new website!
---
We are excited about bringing your a more modern online experience and hope that you continue to enjoy our organic products.
---
If you are an existing customer, we thank you for your loyalty and kindly ask you to create a new account.
---
If you would like to receive discounts and new product announcements, please enter your email below.